/fr/produits/tous-les-produits/translate-to-francais-detailansicht/table-dangle-m2-desk
/en/products/all-products/details/m2-desk-winkeltisch
/produkte/detailansicht/m2-desk-winkeltisch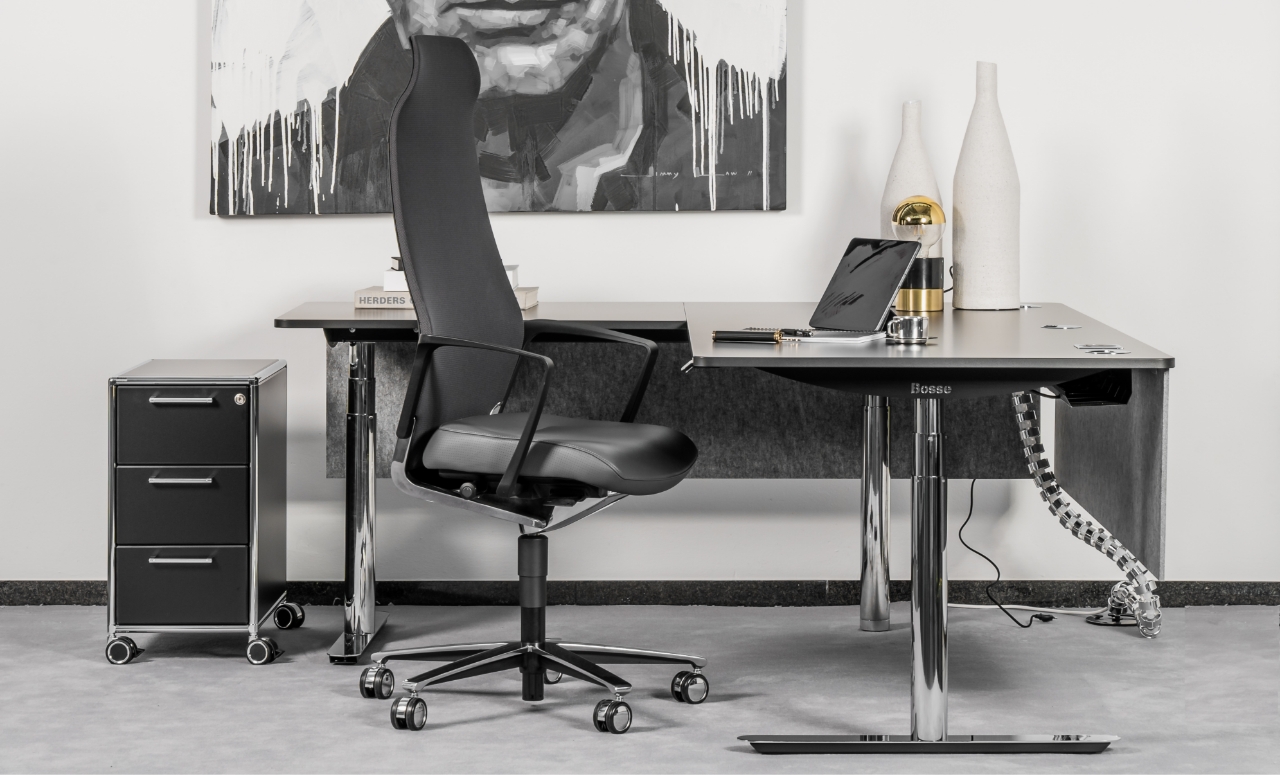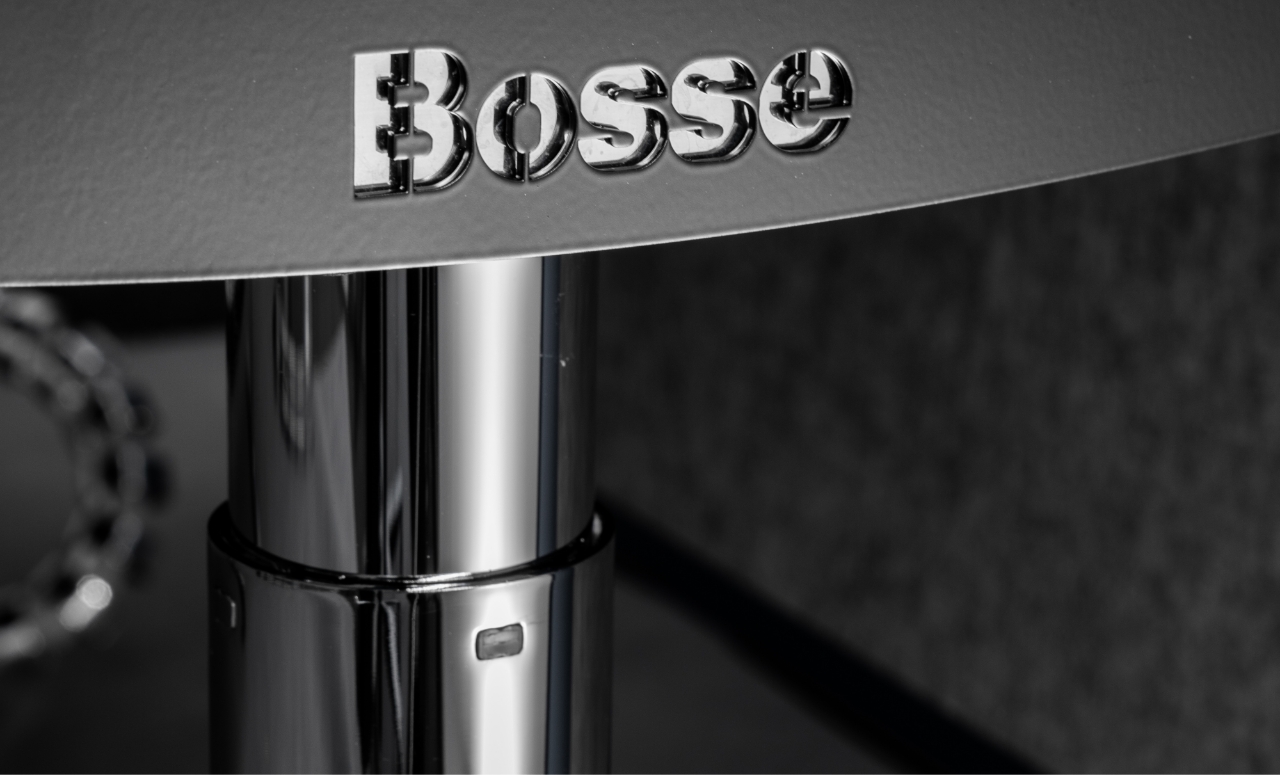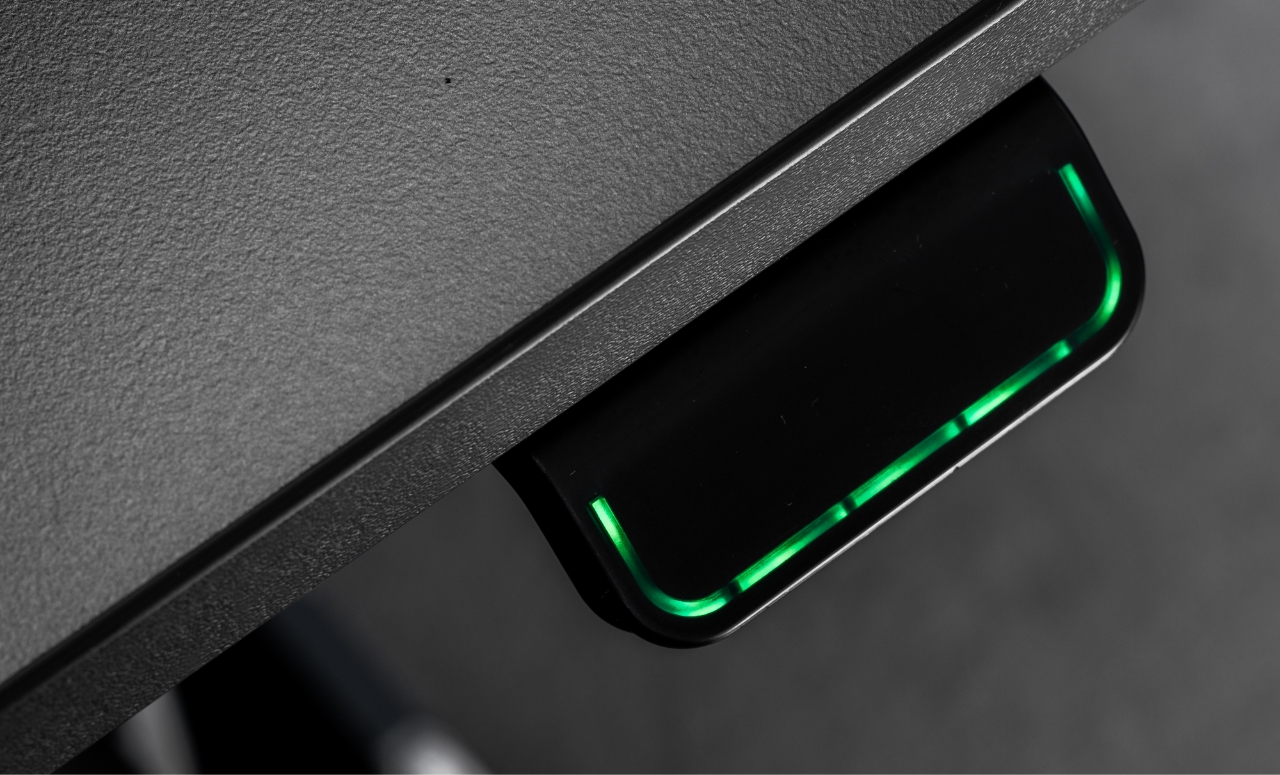 M2-Desk Angle table
Thinking around the corner.
The beautifully shaped M2-Desk angle table not only impresses with its large table tops and high-gloss chrome frame. It also contains ergonomically sophisticated technology at a premium level. By means of electric motorised height adjustment, the M2 desk can be raised or lowered to the desired working height at the touch of a button or conveniently via app at a constant speed. The memory function remembers your preferred settings if desired.
Durable & sustainable materials
Highest quality standards
Made in Germany
CONSTRUCTION, OPERATION AND CONTROL.
The M2-Desk angled table ensures your comfort:
The electrically adjustable (62.5-126 cm) M2-Desk in chrome finish is equipped with 2 three-part telescopic lifting columns, each with its own motor.
The special software of the control box ensures that the columns move evenly at a constant speed despite varying loads.
The high-quality drive system guarantees a competition-beating noise level of only 46 db (measured directly at the drive column).
The height is adjusted via a control element with memory function and display.
The drive system used is equipped with piezo sensor technology and thus guarantees an extremely sensitive response in the event of a collision and guarantees the operator the highest level of safety.
The CO2 emission per year is only 1.01 kg and the system can be separated by type.
Table frame: runners and columns high-gloss chrome-plated. Plate support black powder-coated.
Height adjustment from approx. 62.5 - 126 cm.
Speed: 52 mm/s even under load.
The table meets all requirements of DIN 571.