/fr/produits/tous-les-produits/translate-to-francais-detailansicht/comptoir-dangle
/en/products/all-products/details/ecktheke
/produkte/detailansicht/ecktheke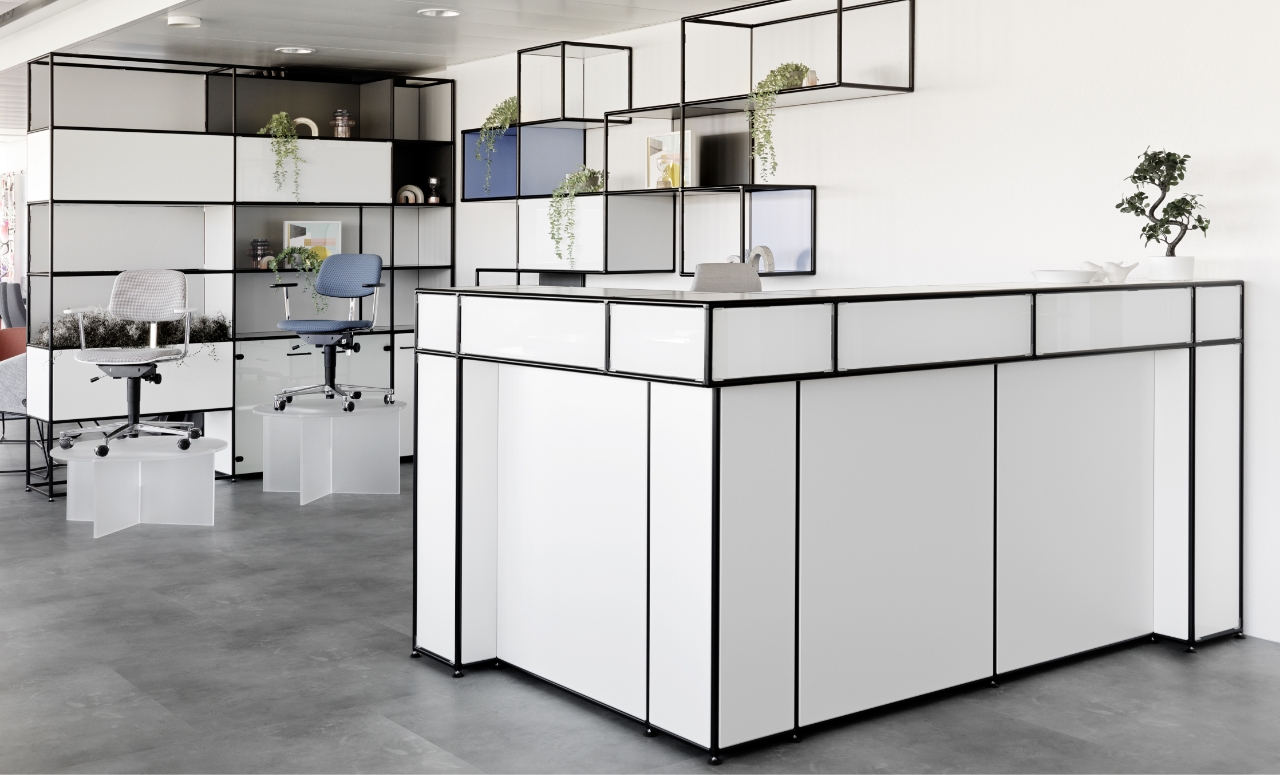 Corner counter
The design counter made to measure.
Our modular system creates free-standing reception counters that fit elegantly into your rooms. If you wish, you can also choose your counter as a corner counter, where you can welcome your guests or customers on two sides.
Durable & sustainable materials
Highest quality standards
Made in Germany
CONSTRUCTION, FUNCTIONS AND POSSIBILITIES.
Your dream furniture scores with inner and outer values:
Modular system with patented frame.
Closed system connectors in chrome or optionally with matt black powder-coated steel tubes.
With integrated backlighting of foiled glass elements.
The modular system allows you to customise your furniture with drawers, flaps or open compartments.
High-quality panel variants: Melamine, lacquer, veneer, glass, foiled glass and many other materials are available for you to choose from.
Panels and fronts can also be exchanged for other colours and materials in the future.