/fr/produits/tous-les-produits/translate-to-francais-detailansicht/m1-desk
/en/products/all-products/details/m1-desk
/produkte/detailansicht/m1-desk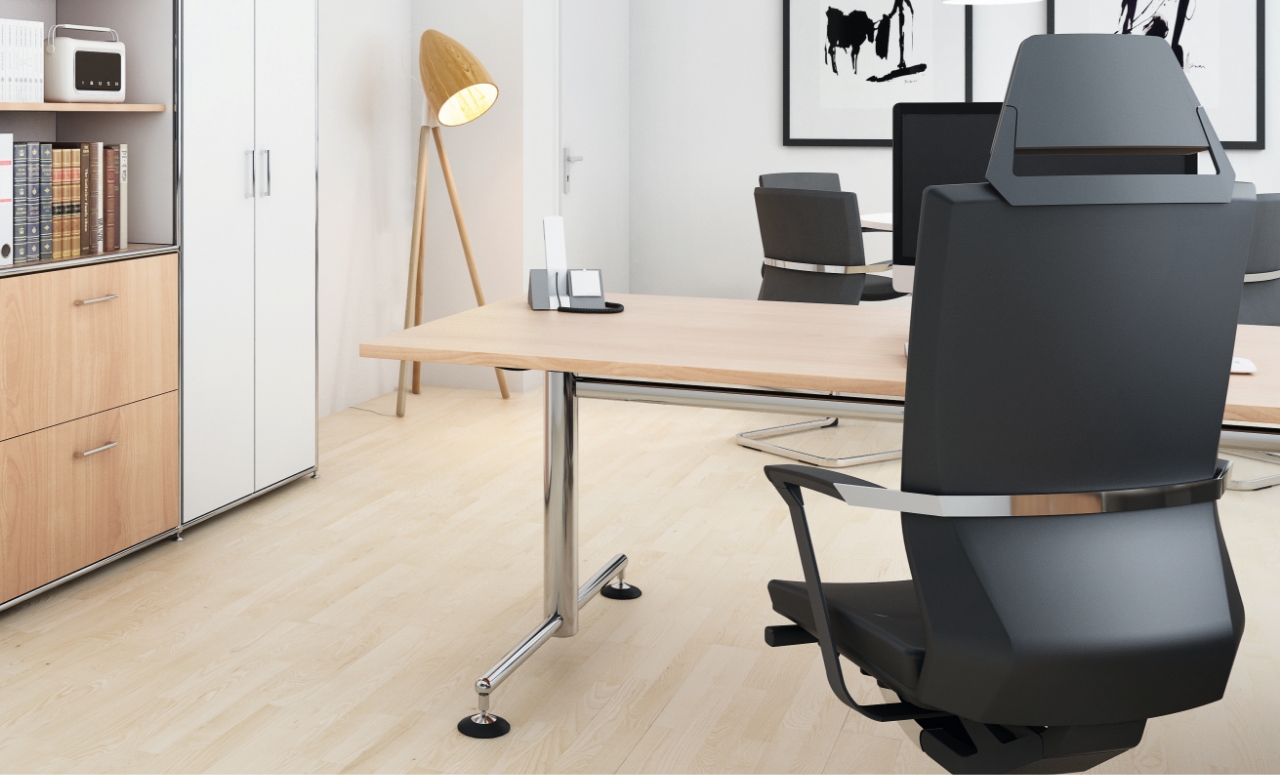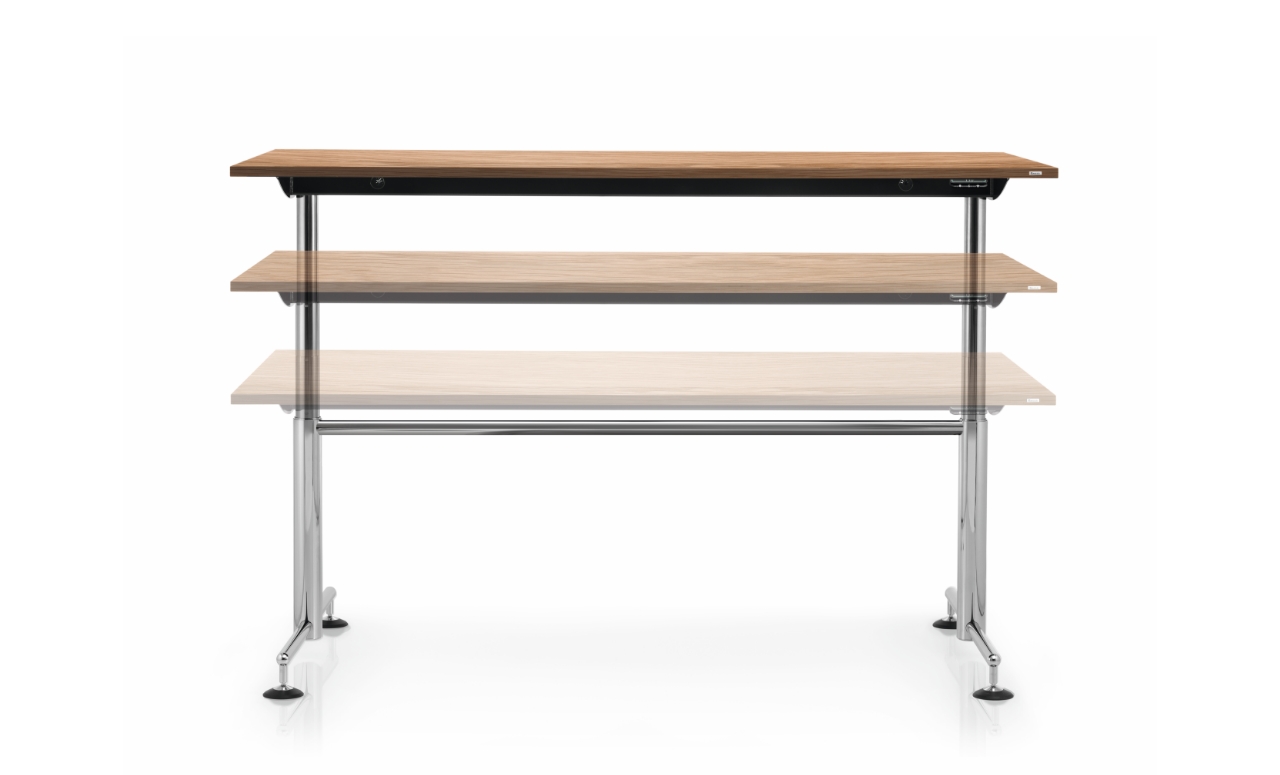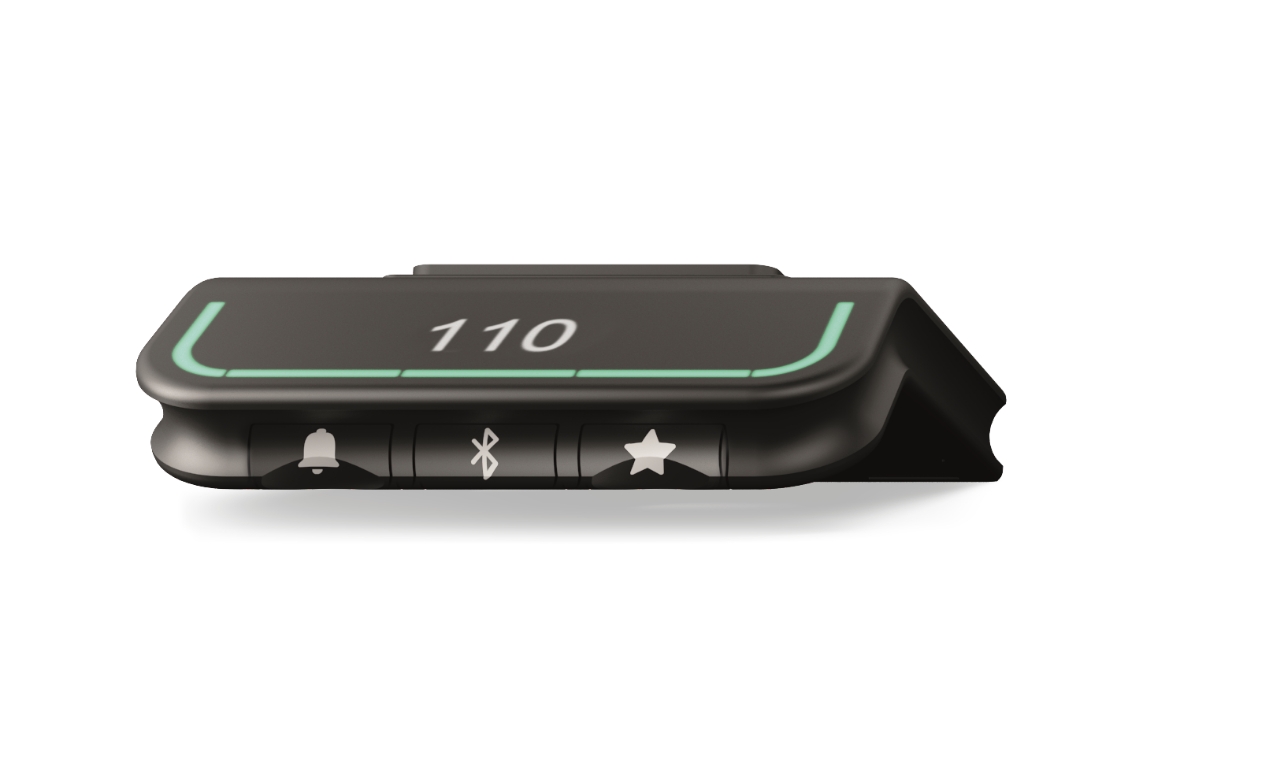 M1-Desk
The desk with style.
A generous, individual atmosphere gives ideas room to mature. The M1-Desk desk in light oak and other high-quality wood finishes has a friendly, warm effect and underlines the stylish ambience. The infinitely variable, electric motor-driven height adjustment is operated via a control element with memory function and display. And the M1-Desk also shines thanks to its compliance with all current standards and its extremely low power consumption.
Durable & sustainable materials
Highest quality standards
Made in Germany
CONSTRUCTION, OPERATION AND CONTROL.
The M1-Desk ensures your comfort:
Electrically adjustable (height adjustment: 73-136.5 cm).
2 three-part telescopic lifting columns.
Noise level: 46 db.
Control element (memory function / display).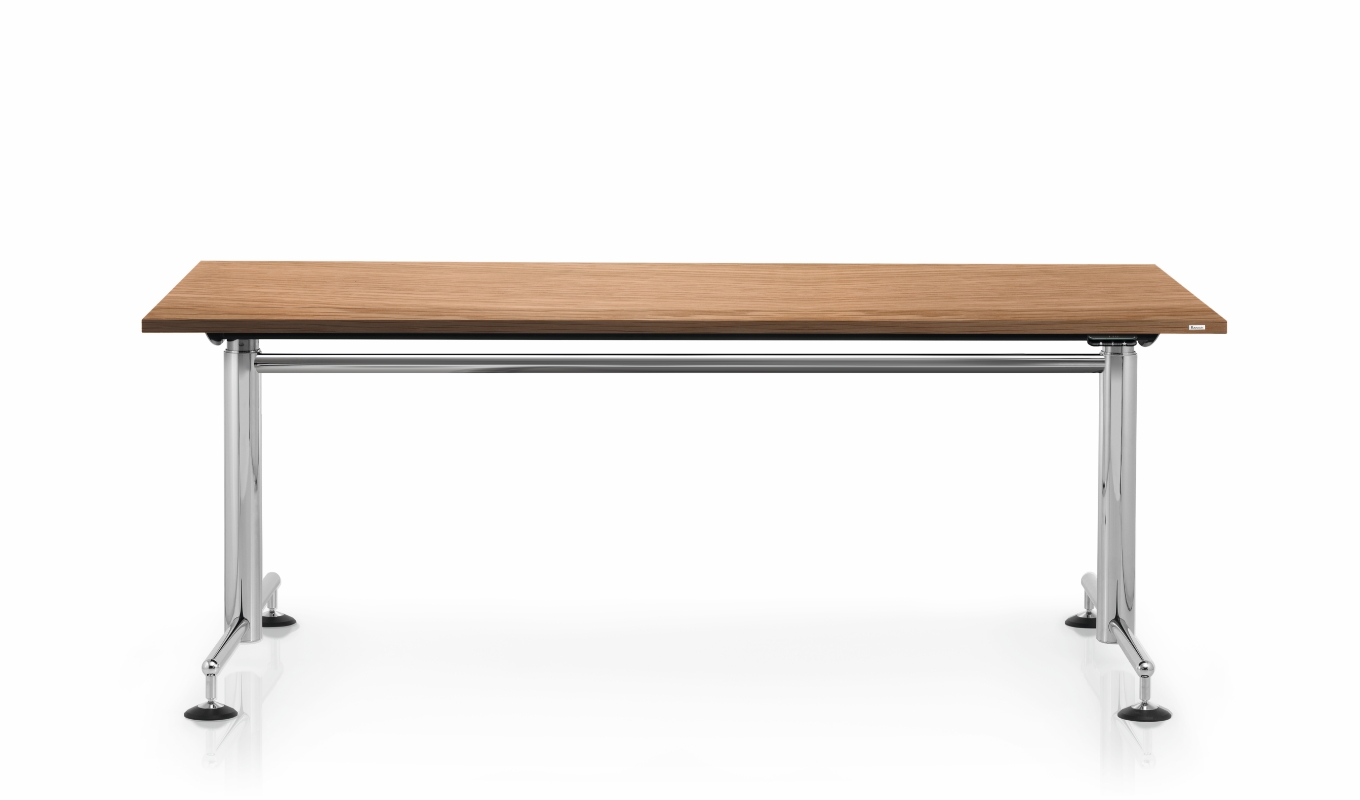 Height adjustment
You operate the integrated height adjustment with the sensor on the table and set it to your desired height dimensions.
Frame
At your disposal is the frame in chrome, for timeless elegance.
Table top
Choose the color of your table top in our various plain decors.