/fr/produits/tous-les-produits/translate-to-francais-detailansicht/etagere-home
/en/products/all-products/details/regal-home-3
/produkte/detailansicht/regal-home-3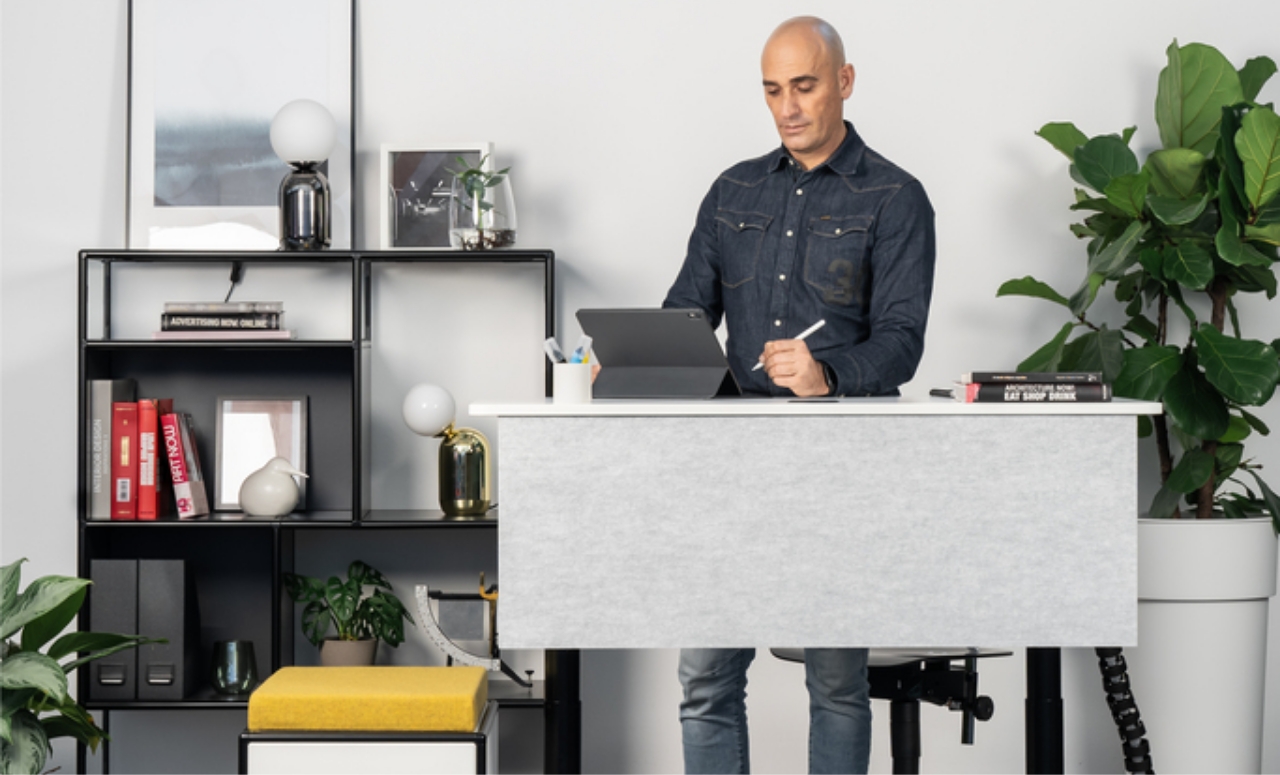 Shelving unit | Home
The shelving unit made to measure.
Design the modular shelving unit according to your ideas. Your new shelving unit is a real organisational talent and offers intelligent storage space for files, folders and business documents. Perfect for creating an overview and order in everyday office life.
Durable & sustainable materials
Highest quality standards
Made in Germany
CONSTRUCTION, FUNCTIONS AND POSSIBILITIES.
Your dream furniture scores with inner and outer values:
Modular system with patented frame.
Closed system connectors in chrome or optionally with matt black powder-coated steel tubes.
The modular system allows you to customise your furniture with drawers, flaps or open compartments. Asymmetrical structures with the help of wall hangers are also possible.
High-quality panel versions: Melamine, lacquer, veneer, glass, foiled glass and many other materials are available for you to choose from.
Panels and fronts can also be exchanged for other colours and materials in the future.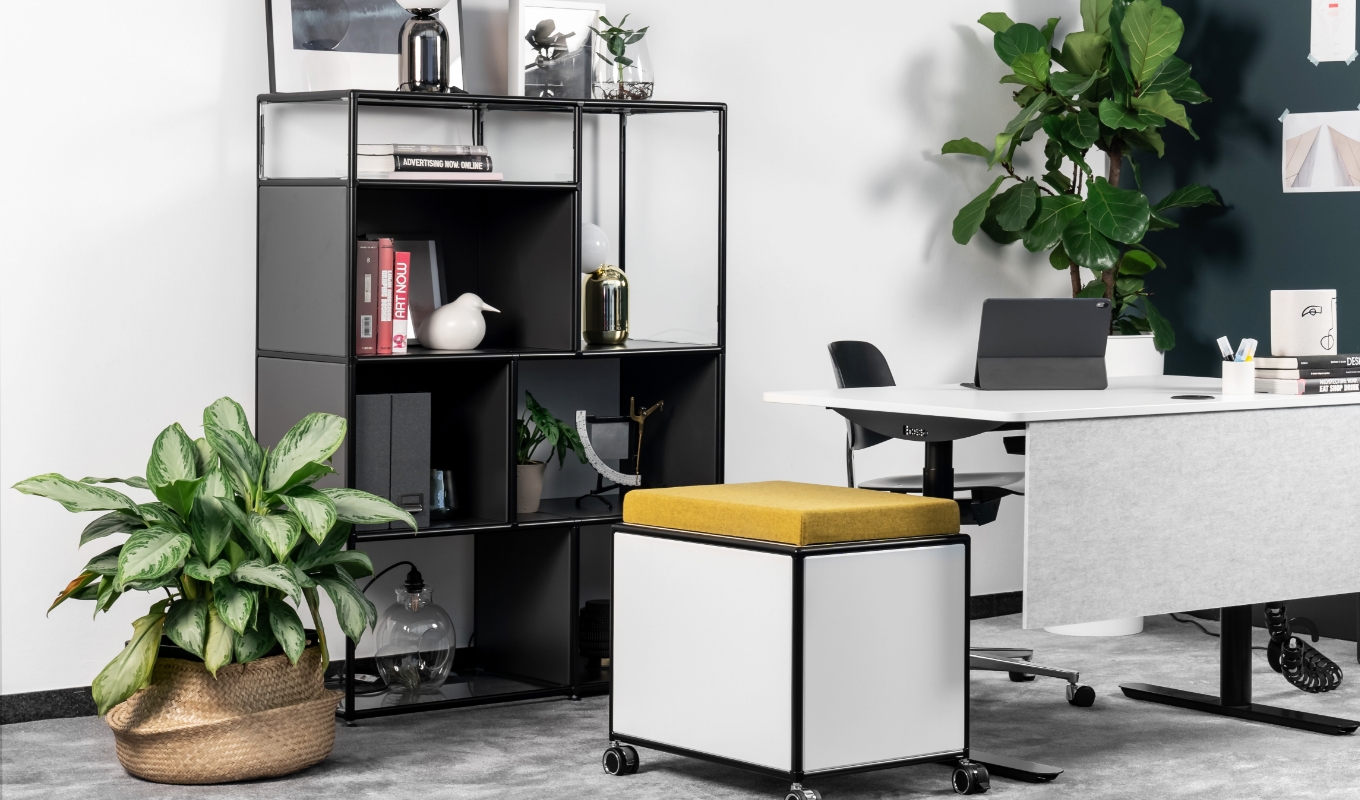 Modular connectors
Closed modular connectors in a chrome finish or optionally with steel tubes power-coated in matt black.
Panels
High-quality panel variants: melamine, lacquer, veneer, glass, film-coated glass and lots of other materials available.