/fr/produits/tous-les-produits/translate-to-francais-detailansicht/buffet-les-couleursr-le-corbusier-1
/en/products/all-products/details/sideboard-les-couleursr-le-corbusier
/produkte/detailansicht/sideboard-les-couleursr-le-corbusier
Sideboard Les Couleurs® Le Corbusier
The design classic.
The modular sideboard is a design classic and radiates durability and value in your rooms. The finish of the system tubes can be selected in shiny chrome or matt powder-coated black. Create your own personal piece of furniture art in chrome or black and 12 selected lacquer shades from the Polychromie Architecturale by Les Couleurs® Le Corbusier.
Durable & sustainable materials
Highest quality standards
Made in Germany
CONSTRUCTION, FUNCTIONS AND POSSIBILITIES.
Your dream furniture scores with inner and outer values:
Modular system with patented frame.
Closed system connectors in chrome or optionally with matt black powder-coated steel tubes.
The modular system allows you to customise your furniture with drawers, flaps, hinged doors or open compartments.
High-quality panel versions: Melamine, lacquer, veneer, glass, foiled glass and many other materials are available for you to choose from.
Panels and fronts can also be exchanged for other colours and materials in the future.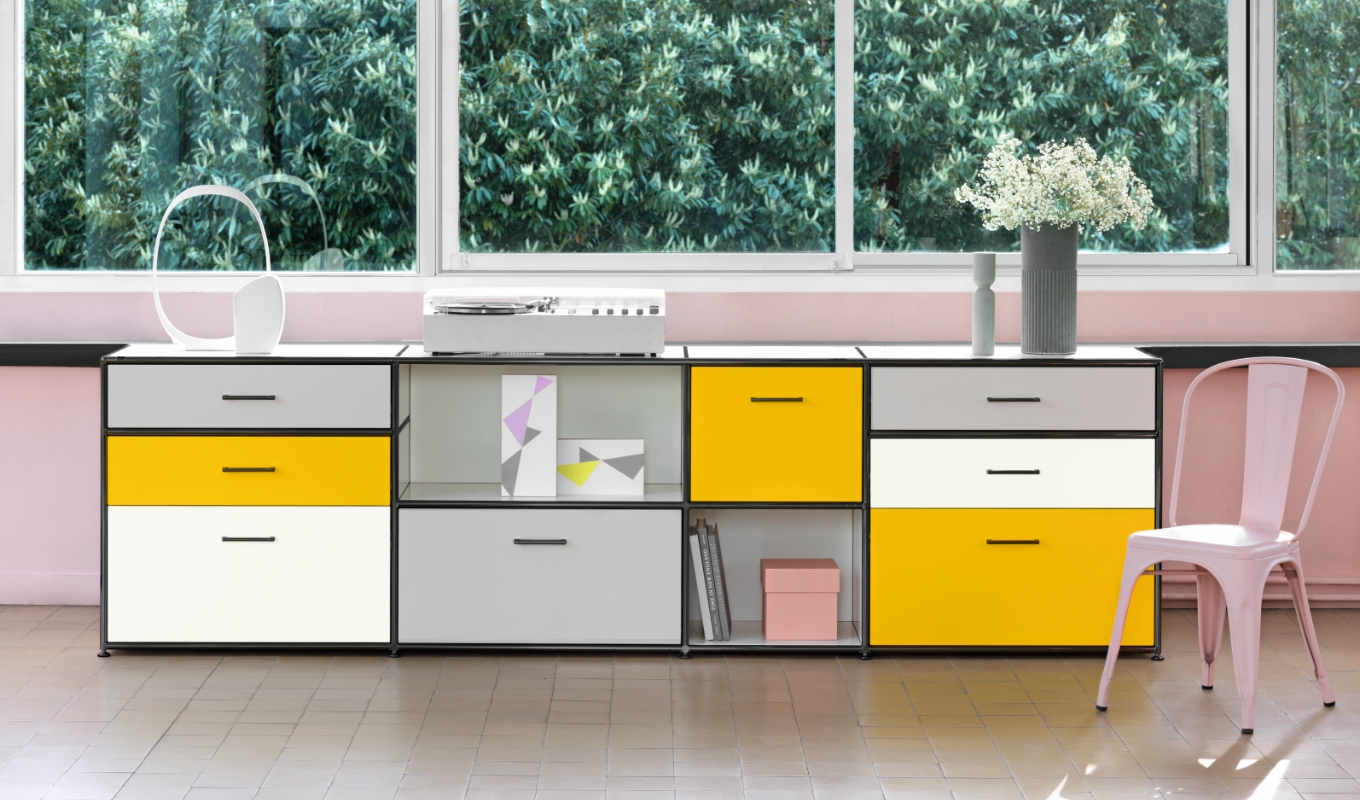 Modular connectors
Closed modular connectors in a chrome finish or optionally with steel tubes power-coated in matt black.
Panels
High-quality panel variants: melamine, lacquer, veneer, glass, film-coated glass and lots of other materials available.
Handle colours
Handles in a chrome finish or optionally powder-coated matt black.