/fr/produits/tous-les-produits/translate-to-francais-detailansicht/bosselino
/en/products/all-products/details/bosselino
/produkte/detailansicht/bosselino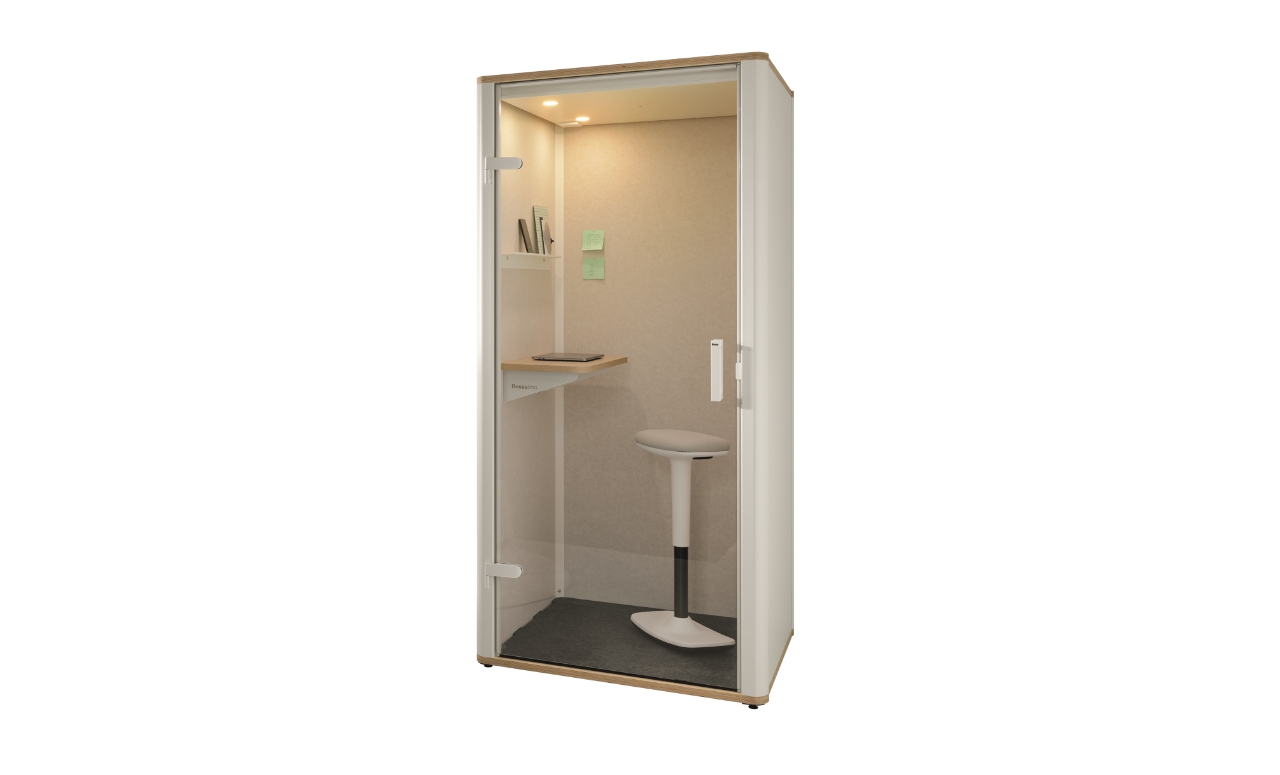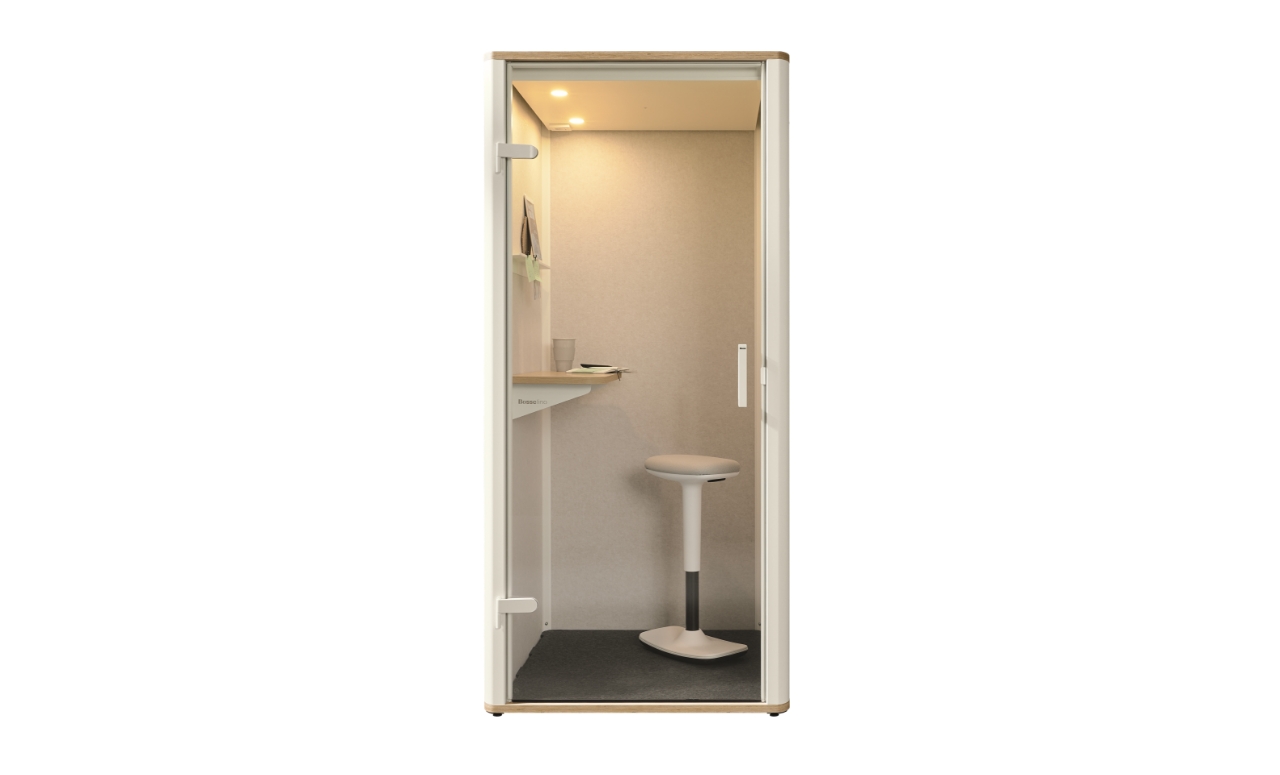 Bosselino
Your mini office.
Your office has never been so compact and efficient than with the Bosselino. The clever design, featuring high-quality wood elements, offers you a mini office space with maximum attention to efficiency, flexibility, and comfort. Made for disruption-free work, the Bosselino embodies the ideal space-saving retreat for creativity, communication, or taking a break. Storage shelf with wall mount bracket and whiteboard make it easy to engage in video calls at an optimal eye level. Equipped with light switch and outlet for power supply. Acoustic panels and a thoughtful design ensure that disruptive ambient noise stays outside and confidential conversations remain inside the cube. Easy assembly.
Durable & sustainable materials
Highest quality standards
Made in Germany
CONSTRUCTION, OPERATION AND CONTROL.
The bosselino ensures your comfort:
Energy-efficient LED downlights with fixed light colour of 3000K warm white.
Low-noise, powerful ventilation with permanent air exchange of 160 m³/h.
Simple plug and play connection to the mains via standard plug; cable length approx. 3.5m. Sound level difference from inside to outside of up to 35 db.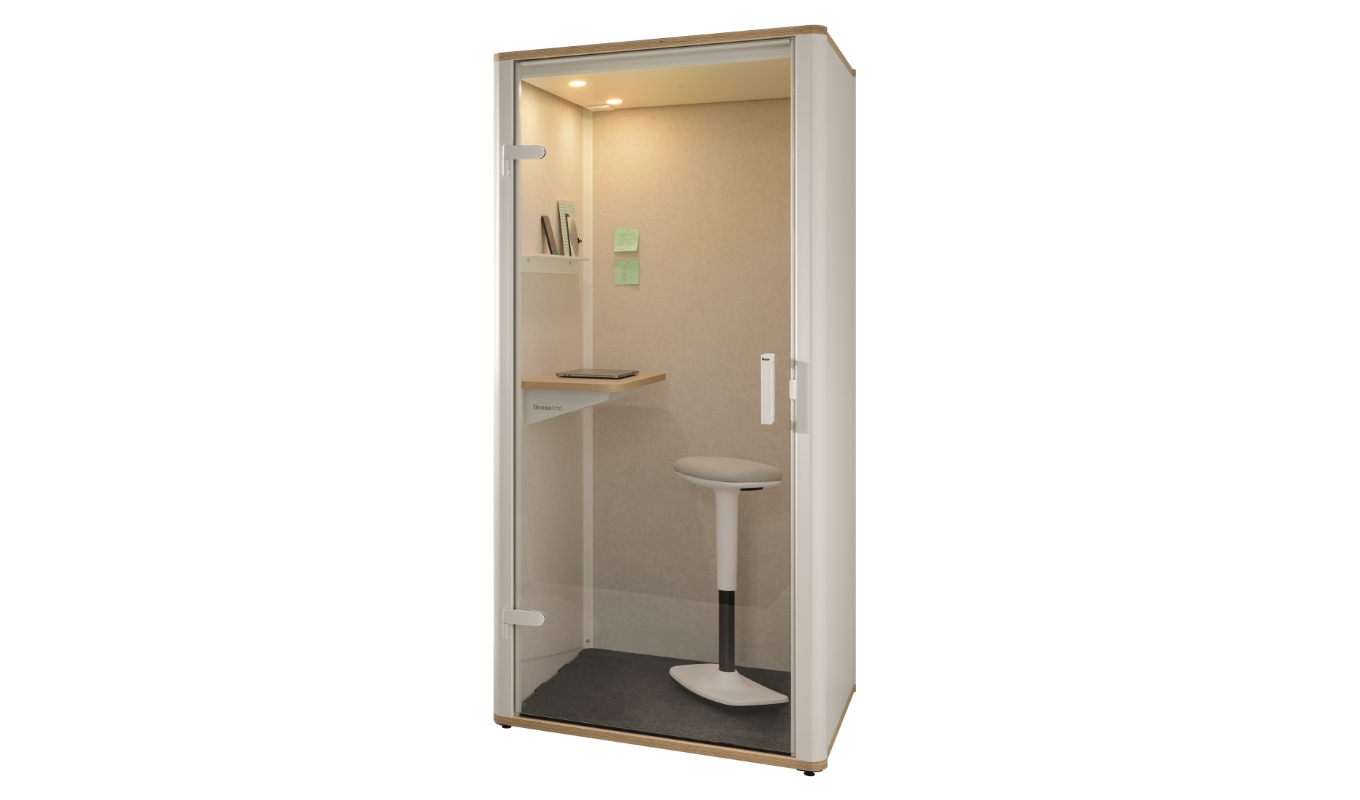 Paneele und Profile
Eckverbindungen aus Stahlprofilen und Stahlblenden in schwarz gepulvert, Außenpaneele in Melamin
Beleuchtung und Belüftung
Energieeffiziente LED-Downlights mit fester Lichtfarbe von 3000K Warmweiß. Geräuscharme, leistungsfähige Belüftung mit permanentem Luftaustausch von 160 m³/h.
Holz
Boden, Deckel, Tür und Tablar aus Multiplex mit Echtholzfurnier Eiche mit lackierter Oberfläche.
Tablar mit Whiteboard
Ausgestattet mit einem Lichtschalter sowie einer Steckdose zur Energieversorgung.
Bodenplatte
Ausgestattet mit akustisch wirksamen Boden sowie einstellbare Stellfüßen. Mobilität durch Rollen an der Bodenunterseite.